Benefits of working at MBE
Competitive pay and benefits
Health, dental, and life insurance
Flexible schedules
Employee wellness program
Opportunity to work alongside partners and with clients soon after you begin your career with MBE
Continuing Professional Education
Reimbursement of CPA exam fees and study materials
Vacation, holidays, and sick time
As an MBE intern, you will gain a wealth of knowledge and first-hand experience. You'll have the opportunity to be a member of multiple team engagements and work with our management team on various individual and business client accounts.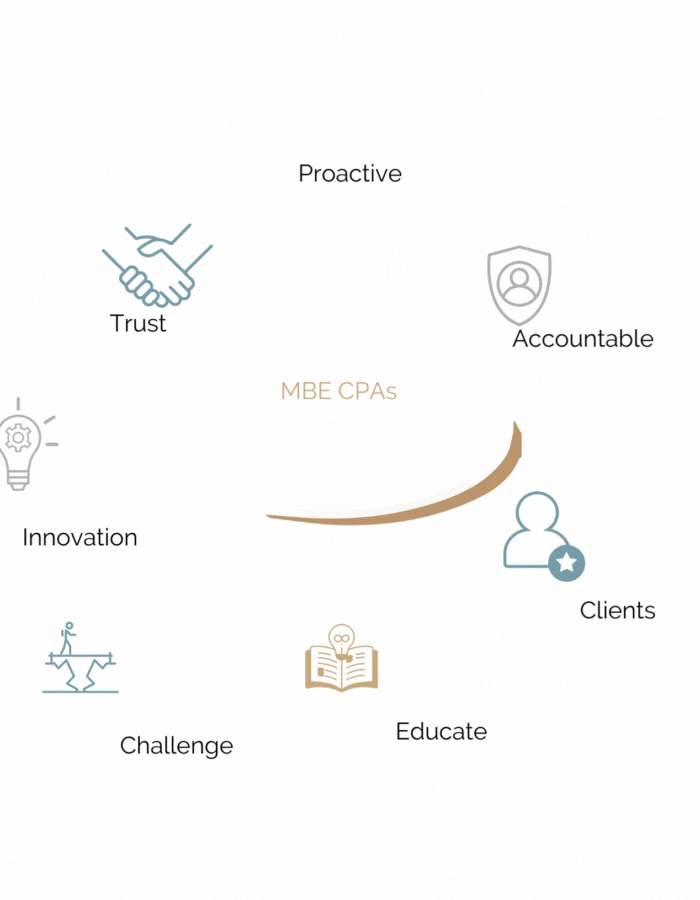 At MBE, our people are the driving force behind our success. We are a team of accounting experts who use our accounting knowledge and business experience to help others succeed in their financial journeys. We embrace our different backgrounds and use our unique skill sets to provide our clients with well-rounded solutions to their business and personal needs.
We believe that a healthy business begins and ends with its employees. We strive to foster a positive environment of opportunity, growth, and personal enrichment. Our team is passionate about helping people succeed, and we are determined to reach our goals and unlock the best versions of ourselves. We value creativity, we encourage individuality, and we always support each other's unique contributions and passions.
Investing in our employees' health, education and well-being is at the core of our values at MBE. Whether you're coming to us as a new Associate or a seasoned CPA, our training programs are designed to help you succeed at every milestone of your career. From our Onboarding and New Hire Development programs to Mentorship and Continued Professional Education (CPE), our mission is to ensure that you're constantly prepared, growing, and flourishing in your life and career. Every employee brings a unique set of skills and attributes; we're here to help support and enrich your journey to professional success.
Experienced Professionals
As someone with experience in the CPA world, you likely already know the ins and outs of the industry. While the work may be similar, MBE offers something beyond the day-to-day workflow of a community. As such, we embrace every person's skills, we support each other's passions, and we strive to create an environment where our team feels challenged and valued in everything we do. If you are looking for a firm that challenges the status quo, we would love to meet you.
Benefits of working at MBE CPAs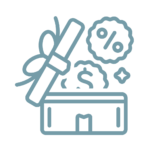 Competitive pay and benefits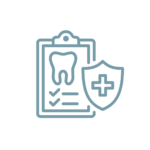 Health, dental, and life insurance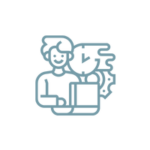 Flexible schedules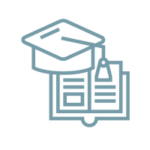 Continuing Education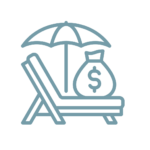 Vacation, holidays, and sick time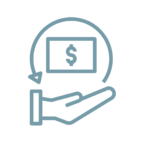 Reimbursement of CPA exam fees and study materials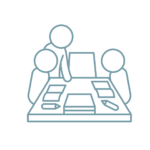 Opportunity to work alongside partners and with clients soon after you begin your career with MBE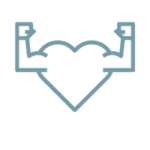 Employee wellness program
| | | | |
| --- | --- | --- | --- |
| College | Date | Time | In-Person / Virtual |
| UW-La Crosse | 09/25/2023 | 3:00 pm – 5:00 pm | In-Person |