Gaining Clients' Trust Through Construction Surety Bonds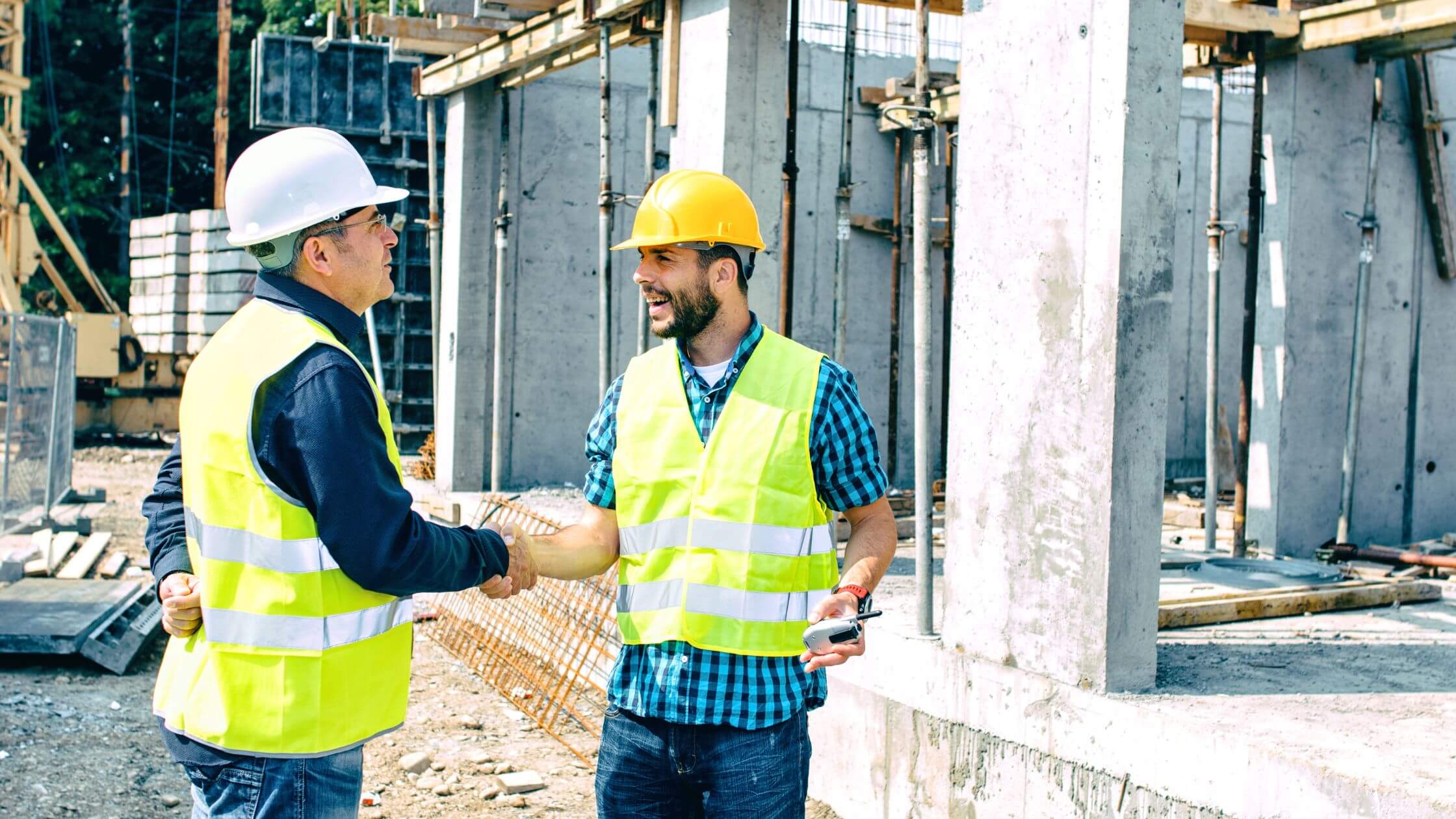 Trust is not easily handed out, probably because there's much to lose if it falls into the wrong hands.
Building trust is crucial in any industry but particularly important in the construction business. As a contractor, you must show your clients that you're not just a hammer-swinging opportunist. It's like building a sturdy foundation for a house – without it, the project will likely crumble.
Among the many ways you can cultivate this trust is through establishing a good reputation backed by a proven track record in the business, networking, transparency in your qualifications, experience, and pricing, as well as offering references and testimonials. But let's be honest; there's no trust without some security.
That's where construction surety bonds come in handy. These bonds not only provide a safeguard for your client's investments, but they also show your commitment to delivering quality work. As the saying goes, actions speak louder than words, and having a construction surety bond in place is a powerful action towards gaining trust.
Laying Down the Foundation: What Is a Construction Surety Bond?
A construction surety bond guarantees that the contractor will fulfill all aspects of the contract, from completing the project on time to paying subcontractors and suppliers. Surety bonds also protect the project owner from financial loss if the contractor defaults.
It would also be helpful to distinguish a contractor license bond from construction-related (contract) bonds. Although both secure your obligations, they differ in terms of scope and purpose:
1. A Contractor License Bond is often required for a construction contractor's registration or licensing with their state. As such, this bond guarantees compliance with all the regulations imposed by your local authorities.
2. Contract Bonds ensure the performance of your contractual obligations under specific projects. Here are the most common kinds of construction-related bonds.
• Bid Bonds are usually required when participating in project bidding to secure acceptance of the contract and completion of the project at the bid quote if you win.
• Payment Bonds secure your timely payment to suppliers and subcontractors as agreed in the contract.
• Performance Bonds are put in place to ensure that a contractor completes a project according to the terms of their contract.
• Maintenance Bonds secure against substandard or defective materials and poor work quality. Project owners can use the bond to pay for repairs after project completion.
Solidifying Your Footing: 4-Step Guide to Obtaining Construction Surety Bonds
Proving your commitment and assuring your clients that their investments are safe is integral to establishing operational and financial continuity, and cementing your construction business in the industry. Below, we listed down four tips to guide you in the process of obtaining surety bonds.
1. Research different surety providers.
It's crucial to research and find a surety provider that fits your business needs. Look for a provider with a strong reputation, experience in the industry, and a wide range of bond options. Whether you're a small contractor or a large construction firm, the right surety provider can make all the difference.
Here are the minimum requirements you should look for in a surety company:
• Certified with the U.S. Department of Treasury to write surety bonds for federal construction projects; and
• At least A-rated by AM Best or its equivalent rating in another credible agency.
2. Understand the different types of surety bonds.
Before you can pick up the hammer and build something amazing, you'd have to go through other aspects of the business – licensing, bidding, and contract preparation and signing. And there are multiple types of surety bonds, each covering a different part of the business. It may seem overwhelming at first, but understanding the differences can help you easily navigate the process. For instance, a performance bond helps guarantee that work will be completed according to contract specifications. In contrast, a payment bond ensures that suppliers and subcontractors will be paid for their contributions.
3. Prepare for the pre-qualification process.
Take it as an opportunity to showcase your abilities and build a relationship with your surety. Gather all necessary documents, such as financial statements and project portfolios. Be prepared to answer questions about your experience and capacity to complete the project successfully. Remember, the surety wants to work with capable and reliable contractors. By taking this process seriously and putting in the effort, you can get the surety's stamp of approval and secure the confidence of potential clients.
4. Sustain a healthy business.
The cost of surety bonds depends on various factors – the amount and type of bond, the state in which the bond is to be issued, your experience in handling similar projects, and most importantly, your business' stability and credit standing.
Consequently, ensuring your business has a robust cash flow and is in good financial standing can put you at an advantage when procuring surety bonds. Not only will this positively impact the evaluation of risk levels that bond insurers may consider, but it could also lead to a lower bond premium.
The Build-Out:
At the end of the day, trust is built with honest communication and consistently delivered quality work. As a contractor, it's essential to demonstrate your commitment and set yourself apart in the construction industry. Establishing trust with your clients will also help you win more projects since they will likely remember you and return for future needs.
Construction surety bonds provide an additional layer of security to reassure customers that their construction projects will be completed as promised. So, it is essential to elicit trust with your clients in the industry.
If you want to take measures that solidify your reputation in the business, then contact MBE CPAs today for more information about construction surety bonds and how they can benefit your organization.
This article was written by our marketing affiliate and contributor, Brand House Marketing. Reach out to them for creative and custom-tailored marketing solutions for your company.