Credit Memo, Credit, and a Refund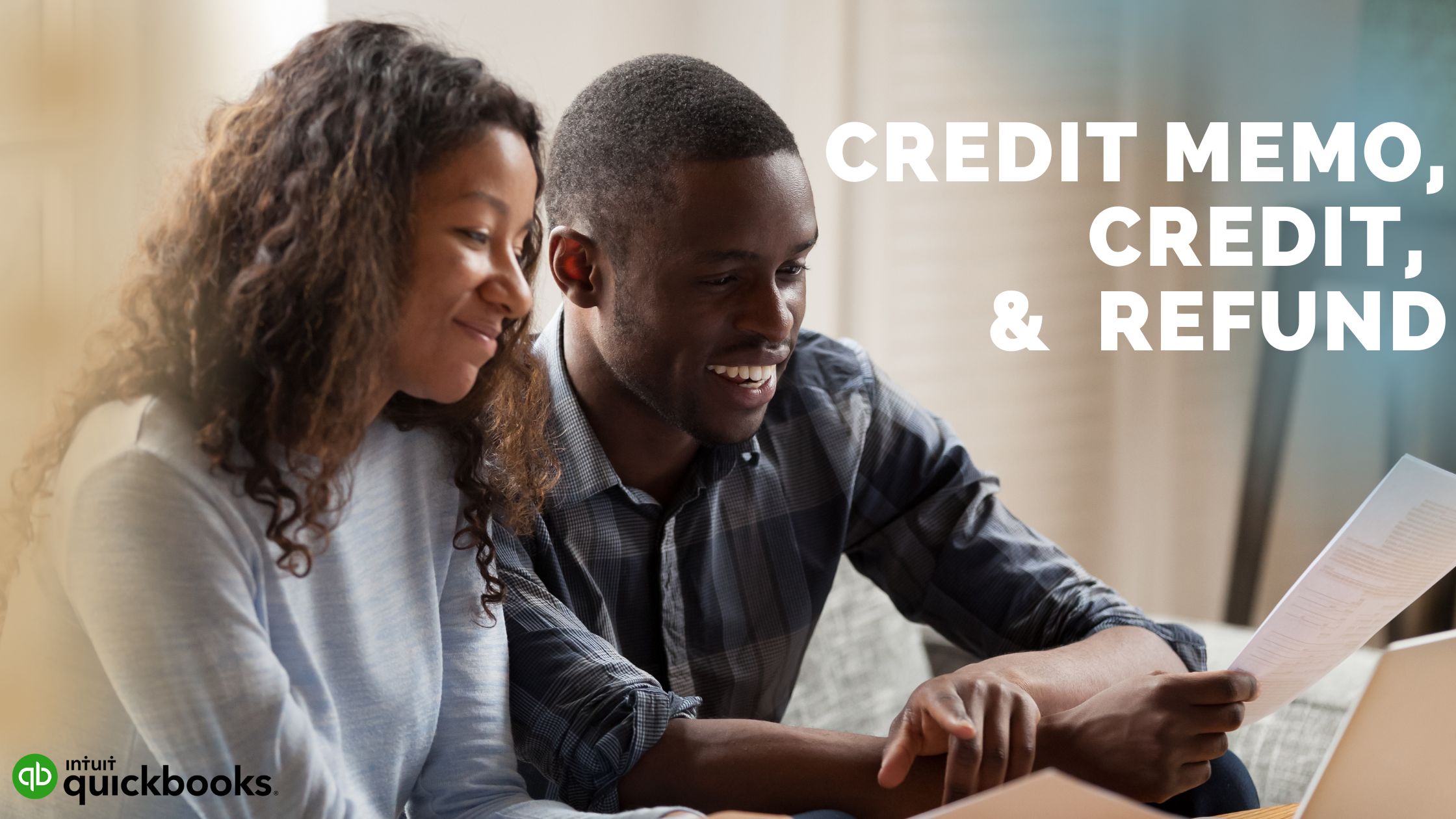 BY AUTUMN ELLIOTT — CLIENT ACCOUNTING SERVICES MANAGER, CERTIFIED QUICKBOOKS PRO ADVISOR
A credit memo is a posting transaction that can be applied to a customer's invoice as a payment or reduction. A delayed credit is a non-posting transaction that you can include later on a customer's invoice.
A refund is a posting transaction that is used when reimbursing a customer's money.
This means that:
Credit memos are used to offset an existing customer balance.
Delayed Credits can be included only on an invoice. Delayed Credits don't affect a customer balance until they are included on a saved invoice.
Refunds are used to show money given back to a customer to refund for services the customer is not happy with, to offset a credit balance, merchandise or service not received, or an overpayment.
Creating a Credit Memo and applying it to an Invoice:
Go to the Plus Sign (+) and select Credit Memo. (If you don't see this, click show more.)
Fill out all required fields.
Click Save and new or Save and close.

Applying the Credit Memo to an invoice:
Go to the Plus Sign (+) and click Receive Payment.
Complete these fields as follows:
Customer: From the drop-down list select the customer the credit memo is for.
Date: Change if necessary
Amount:, Pymt Method: and Ref#: fields are to be left blank.
Memo: (Optional)
Deposit To: Leave blank since money is not actually being deposited with this transaction.

Select the Invoice that you want to apply the Credit Memo against.
Select the Credit Memo that you are wanting to apply to the invoice.
Verify that the total to pay (if any) is correct after applying the Credit Memo then click Save.
If you create a credit memo and want to issue a refund instead or vice versa you will need to delete the transaction and recreate it.
Locate the credit memo or refund.

In the navigation bar, click Customers/Invoicing/Sales (depending on your setup).
Click on the customer's name.
Under Transactions, set Show to All transactions.
Double-click on the credit memo or refund.


On the bottom under More click on the Delete button.

Once the credit memo or refund is deleted you will want to enter in the intended refund or credit memo.
Contact MBE CPAs if you have any questions.