Top 7 Ways Materials Financing Can Help You Win Big Projects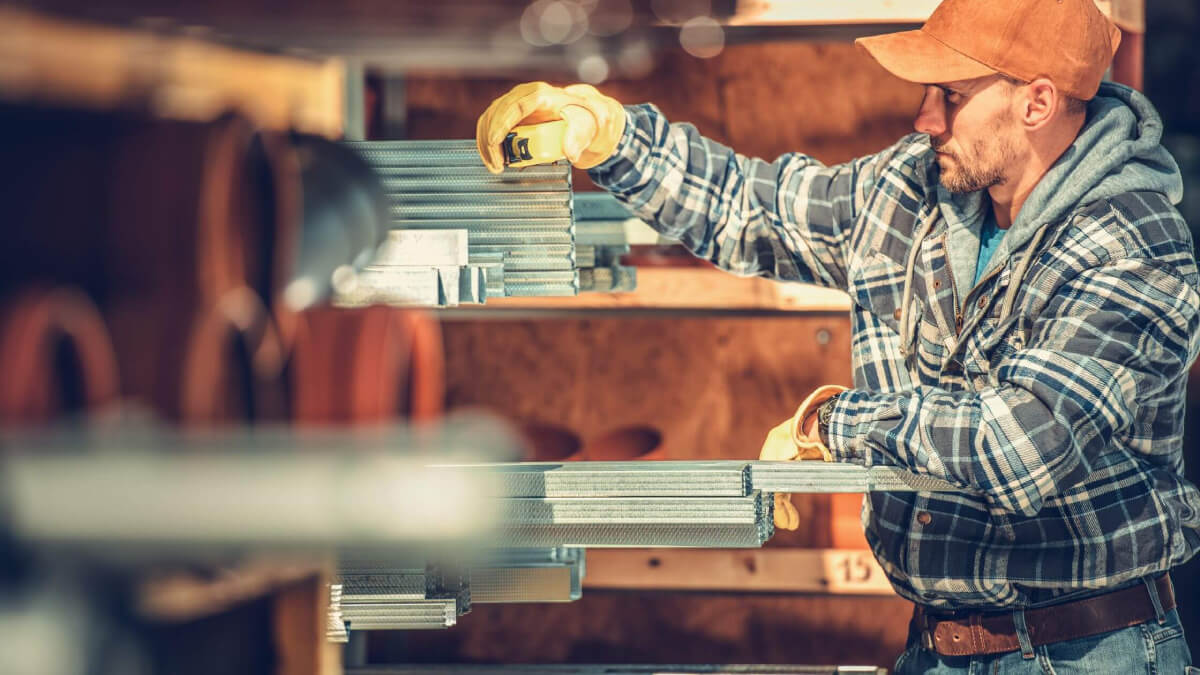 Do you know what's standing between you and those big construction projects?
In the construction industry, access to capital is crucial for success. Taking on big projects and completing backlogs can be tough without sufficient upfront capital. Unfortunately, many construction companies face cash flow gaps that make securing funding challenging. This is especially problematic as a recession looms on the horizon.
Will There Be Recession in 2023?
January's numbers were promising – with the 517,000 job gains and the unemployment rate dropping to 3.4%, springing a more positive outlook on the U.S. economy. However, 58% of economist-survey respondents still predict that a recession is brewing in 2023 though we can expect it later than was initially anticipated – 33% see it beginning in the second quarter, and 21% think it will be in the third quarter.
Although it's nice to think of sunny days on the horizon, it is better to keep our eyes open and acknowledge that there could still be some storm clouds in the forecast.
The Construction Industry in a Recession
As a business owner in the construction industry, you're no stranger to economic downturns. During recessions, cash flow can dry up quickly, leaving your business scrambling for ways to maintain operations and expand into new projects.
Historically, the construction industry has seen the worst in economic crises. During the Great Recession, around 150,000 firms closed down, and more than 2 million construction workers lost their jobs. That's why it's vital to brace yourself for the worst, whether or not a recession is highly probable.
Recession-Proof Your Construction Company Through Materials Financing
With the business world in constant flux, it's no secret that getting paid on time can be one heck of an uphill battle – especially when you're in the construction industry. That could mean you end up tackling your next project without sufficient working capital. Fortunately, materials financing can be an excellent option for recession-proofing your construction company. It's a convenient way to bridge the gap between having enough funds to complete a project and insufficient upfront capital. It will give your business the boost it needs to survive during economic hardship and help ensure that cash flow won't completely dry up in between projects!
Materials financing is a type of financing that helps businesses cover their costs while waiting for customer payment. It works like this: the lender supplies materials and services to the customer, who pays over time with no interest or additional fees – up to a 120-day payment term.
7 Ways Materials Financing Can Help You Win Big Projects in Today's Economy
Materials financing can be just the boost you need to stand out from other contractors and win big jobs in today's competitive market. Discover seven ways this financing option can help your construction business during these uncertain times!
Increased Working Capital
With materials financing, you can get the materials you need to run your business without paying for them upfront. It can help improve your cash flow and ensure you have the funds to cover other expenses. An increased working capital can be beneficial if you need to invest in new equipment or hire additional staff to support your growth.
Reduced Risk of Supply Chain Disruptions
Materials financing allows you to finance your raw materials so your company always has stock on hand. This enables you to combat sudden spikes in popularity or unexpected market conditions that can limit your access to resources. You can rest assured that there's a steady flow, whether you're building new homes, putting up fences, or constructing other projects requiring raw materials. Plus, you can keep up with production and avoid costly delays due to limited resources from your supply chain.
More Predictable Budgeting
You can lock in a predictable payment schedule to help you budget more effectively. This can be especially helpful if you're dealing with fluctuating demand or other uncertainties in your business.
Reduced Costs
Not only can materials financing keep your cash flow alive, but it also has access to discount doors! Paying in full upfront gives you the ultimate leverage when bargaining with suppliers. And we're talking about savings that go right back into your pocket!
Improved Credit
Every business has to manage risk, and constructing a solid credit profile can help ensure you get better financing terms when it matters most. Not only does materials financing reduce the risk of putting too much money on the line at once, but it also sets you up for more secure financing in the future, helping you to rest easy knowing that no matter what comes up as your business grows, you've secured yourself a steady flow of backing support.
Access to High-Quality Materials And Equipment
Construction materials can make or break your project! By obtaining materials financing, you can choose materials that best meet your project's requirements. You'll have access to top-notch materials and equipment to stay ahead of the curve and adapt to changing market conditions!
Good Reputation
When it comes to construction, materials financing can be the difference between success and failure. Often in the industry, delays due to shortages of necessary building materials can lead to delays and disappointment for clients. By having access to materials financing, your construction company will be able to always have the tools needed to get the job done quickly and efficiently.

Your clients will recognize this efficiency. Your good reputation will only grow as word spreads throughout the community about your ability to complete projects without any hiccups or missteps from material shortages. The name you build through materials financing will put you ahead of your competition and leave everyone you work with happy that they've chosen you for their construction needs.
Key Takeaway:
It pays to be proactive in the face of economic uncertainty. Materials financing can help you not only get through this trying period but potentially come out ahead. The keyword here is "thrive," not "survive."
With improved credit, reduced supply chain disruptions, and cost savings, your business could benefit significantly from materials financing. Plus, the ability to win bigger projects and protect your cash flow! So take control of your business's future today and contact MBE CPAs to learn how materials financing could help your construction business succeed in uncertain times.
This article was written by our marketing affiliate and contributor, Brand House Marketing. Reach out to them for creative and custom-tailored marketing solutions for your company.