USDOT Awards $94M-SMART Grants for Transportation Projects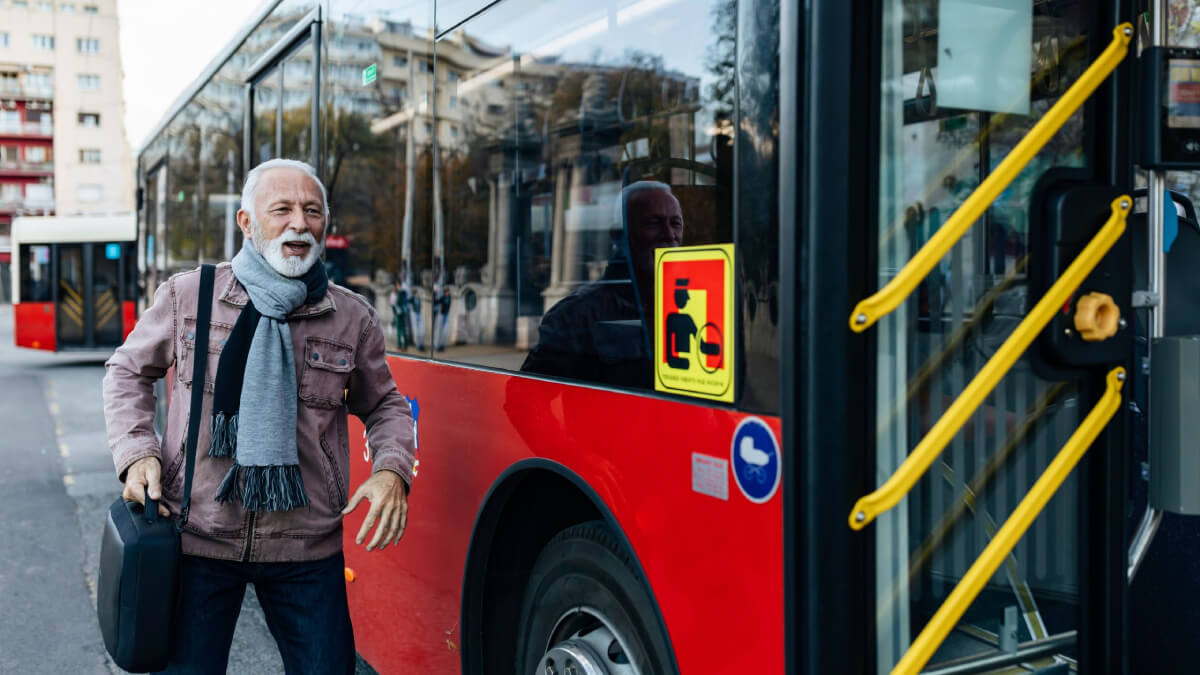 As today's economy increasingly relies on efficient transport networks, investment in transportation projects could not be better timed.
The U.S. Department of Transportation (USDOT) is changing how we get around with the new Strengthening Mobility and Revolutionizing Transportation (SMART) Grants Program! It announced over $94 million in grants to fund 59 transportation projects in the first round of its SMART Grants. This investment aims to support a transportation ecosystem that is safer, more equitable, reliable, and efficient while also constructing innovative systems within communities across America – all through the power of technology.
Read on to learn more about how these funds will contribute positively now and well into the future!
The Positive Impact of Transportation Investment
From pony express to bullet trains, human civilization has seen an incredible improvement in transportation infrastructure throughout history. These developments have facilitated long-distance communication and connected far-flung communities. It's no surprise then that countries have raced to innovate and develop their transportation networks, with better roads, aircraft, and now high-speed railways increasing access to goods and services on corners of the globe. Indeed investing more in transportation can not only spur economic growth but revolutionize how civilizations interact with one another.
In its 2020 report on the "Economic Impact of Public Transportation Investment," the American Public Transportation Association (APTA) noted the following positive consequences of public transportation investment.
1. Travel Time Savings
Do you ever feel like time spent on the road could have been used for a quick jog, journal entries, reading, a business, or some extra work? You couldn't have explored these possibilities in 2022 with 51 hours lost sitting in traffic. Can you imagine that?

With reduced bumper-to-bumper traffics, improved traffic signals, curbside management, efficient payment systems, and the like, we can take back time that's rightfully ours and utilize it for more productive activities. Hopefully, we'll be seeing service improvements that will reduce access and egress time, waiting time, and in-vehicle travel time sometime soon as the SMART Grants Program-funded projects take off.

In Connecticut, they'll develop a statewide multimodal public transport fare application under their Connecticut Integrated Transit Mobility Project (CT-ITMP). "Future-Ready" Delaware will utilize cloud-based technology to optimize signal timing along statewide roadways, promoting smoother traffic and safety. Meanwhile, the City of Ithaca, New York, will implement traffic signal prioritization to improve the efficiency of school buses, transit, and fire operations.
2. Total Cost Savings
Life on the roads can often be chaotic and expensive, especially if you're stuck in gridlocked traffic or fighting to find a way around ever-increasing fuel prices. Better and less congested road conditions could be a saving grace for personal car users, who can reduce their expenses on excess fuel. More people may even take advantage of other reliable transportation systems, potentially reducing car usage.
3. Enhanced Safety
An efficient and innovative transport system reduces road risk and improves safety. And safety comes with other benefits like minimizing insurance costs, personal losses, and emergency response costs.

Projects funded under the SMART Grants Program not only guarantee safer road conditions but also aim to provide more accessible transportation for all. Here are a few examples:
• City of Greeley, Colorado
Greeley's project focuses on deploying smart traffic signals with emergency vehicle preemption (EVP), snowplow priority, and a vulnerable road user (VRU) detection and warning system.
• Gwinnett County Board of Commissioners (Georgia)
The County Board will develop prototype safety technologies along Gwinnett County's Singleton Road Corridor. These technologies include passive pedestrian detection and transit signal priority.
• City of Brockton, Massachusetts
Brockton will facilitate installing a traffic management system that can assess air quality, road temperatures, and pedestrian safety.
• City of Detroit, Michigan
Detroit will introduce AI software solutions to its existing traffic camera network to predict and prevent traffic accidents.
• New York State Metropolitan Transportation Authority (MTA)
The MTA is improving public transportation accessibility to the visually impaired New York subway and bus users through NaviLens. This inclusive wayfinding application will allow them to navigate their public transit trip safely.
• Wisconsin Department of Transportation (WisDOT)
WisDOT is working with the Colorado, Minnesota, and Oklahoma Departments of Transportation to enhance work zone safety. This collaboration will produce a prototype autonomous truck-mounted attenuator (ATMA) that will act as an extra layer of protection for maintenance and construction workers by shielding them from careless drivers.
In addition, WisDOT will expand Work Zone Data Exchange (WZDx). Currently, it tracks 12,000 scheduled work zone events on state highways annually. With the newly-funded project, work zone events monitoring through the WZDx will extend to local roads in Madison.
4. Job Creation
Investing in public transportation has a major upside beyond just mobility. Beyond the obvious environmental and social benefits, it can also enormously impact employment.

Studies show that an estimated $1 billion in public transportation capital and operations spending can support around 17,900 jobs for one year. This number includes employment opportunities in manufacturing, construction, and operation of public transportation equipment and facilities. Indirectly, there can also be job creation due to the following:
• Supplier Purchase Effect – More jobs in parts, materials, and service providers
• Employee Spending Effect – Consumer spending due to wages from the above-mentioned new jobs will also fuel job creation
5. Additional Tax Revenue
The additional economic activity spurred by job creation – $2.9 billion of added business output, which provides $1.8 billion of GDP corresponding to 17,900 jobs – not only increases people's purchasing power but also generates significant tax revenue. APTA's report found that job expansions lead to an extra $16.2 billion yearly in federal, state, and local taxes!
The Bottom Line:
The award of USDOT grants will provide meaningful and tangible benefits to the U.S. economy and improve lives across the country. The SMART Grants will bolster our transportation system with improved travel time savings, reduced costs for commuters and motorists, heightened safety measures, job creation, and additional tax revenue.
Transportation investment is critical from an economic standpoint and a sense of social responsibility – connecting communities across the country and allowing people to access opportunities more efficiently than ever before. Overall, this grant marks an immensely positive step for the U.S., and it'll be exciting to see what comes next!
If you need any financial or accounting advice related to navigating federal grant money, contact MBE CPAs today – they can get you up to speed on anything related to government funding!
This article was written by our marketing affiliate and contributor, Brand House Marketing. Reach out to them for creative and custom-tailored marketing solutions for your company.