New "Made in the USA" Standards to Support Local Farmers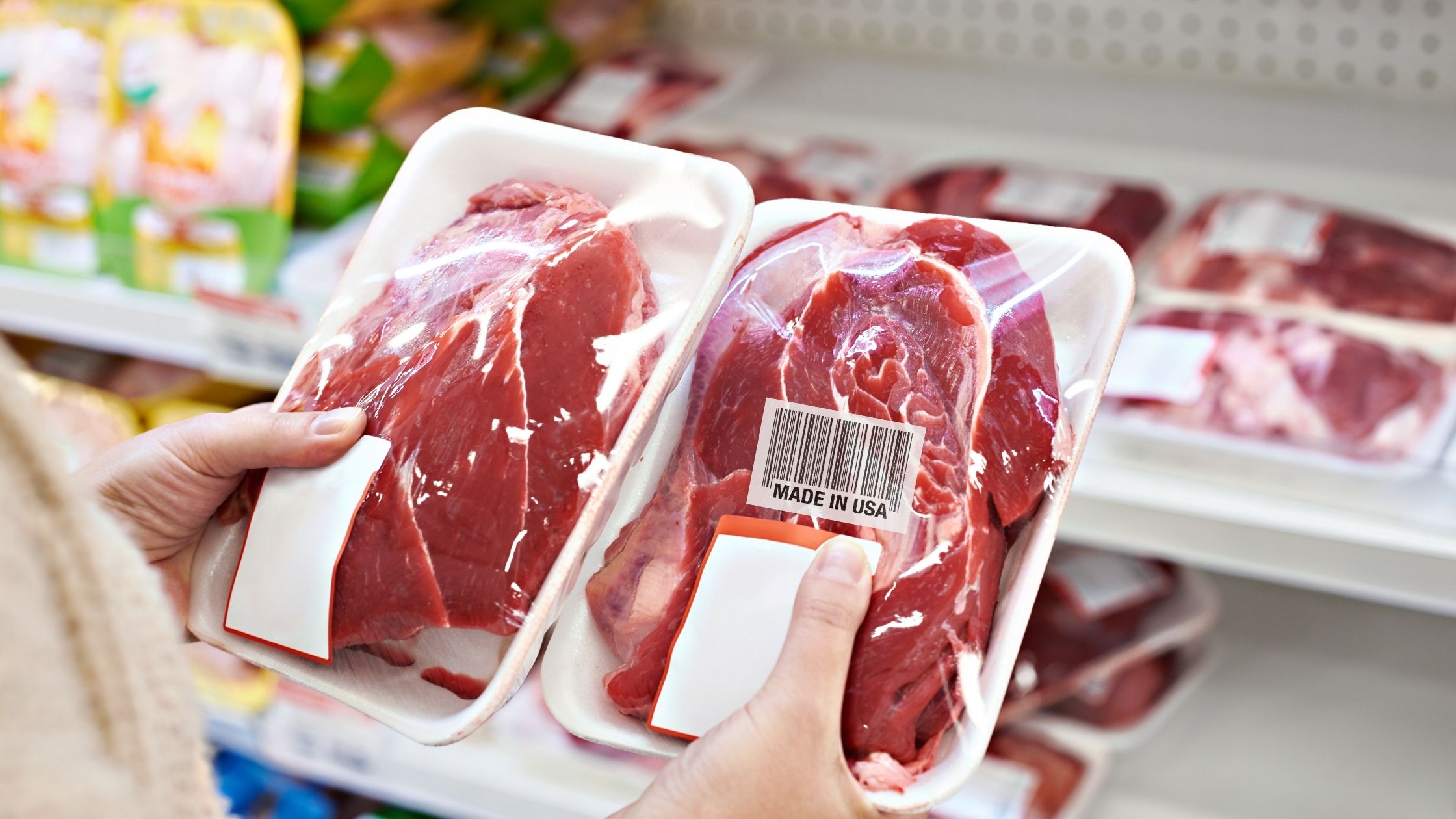 With farmers braving the frontlines of inflation, you may think grabbing that meat labeled "Made in the USA" in the grocery store is your way of helping #supportlocal. But the cow from whence that meat is from may have grazed the fields of New Zealand, Brazil, or who knows where.
A US Department of Agriculture survey found that many consumers think that food labeled "Product of USA" are products of animals raised, slaughtered, and processed within the country. But in reality, some products can carry the label even if they only have a small percentage of US-made components. The current USDA Food Safety and Inspection Service (FSIS) regulations allow the voluntary use of the label in imported food like eggs, meat, and poultry. The guidelines only require that these foreign-sourced food undergo significant changes upon entering the US – trimming, repackaging, etc.
The Proposed Standards
If you've ever been fooled by misleading labeling practices, then the White House's proposed new standards for "Product of USA" labels is a welcome development. This change will mean that when American-made products say "Made in the USA," you can trust that to be an accurate claim. As a result, it will also help prevent companies from misleading customers with false advertising.
Here are some key points to consider regarding the proposed standards:
The new rules may require that products labeled "Made in the USA" be entirely made in the US.
They may also require all significant product processing to be done in the US. Meaning products simply packaged or labeled in the US may not be able to carry the label.
What It Would Mean to American Farmers and Producers
These standards can help ensure American farmers and producers get their rightful place on store shelves while stamping out any attempts by companies to dupe shoppers into thinking they're buying something made in America when that's not true.
The proposal is a significant step forward in helping American farmers and producers by making it easier for people to choose American-made goods. If implemented, customers can quickly identify which items are country-of-origin labeled and can provide an additional way of tracking product origins – allowing consumers to act on their loyalty to American growers and manufacturers.
With this proposed labeling system, it is clear that the White House is set on reinforcing its commitment to bolster the economy through consumer-driven growth and responsible consumerism. Honest labeling practices give customers the information they need while helping to ensure fair competition among suppliers – definitely a win-win! It's a small but vital step in ensuring fairness in business and providing economic security for our country's men and women on the farm!
Potential Drawbacks to the Proposed Standards
Despite these benefits, the North American Meat Institute (NAMI) has brought up a valid point: imposing higher standards for "Product of USA" meat could have some drawbacks. Namely, prices may rise, and Mexico and Canada could impose international trade tariffs due to the potential discriminatory effect it would create – no one wants that!
Concerning this, it is worth noting that the proposed standards will essentially revive the Country of Origin Labeling (COOL) statute, which was repealed in 2015 following World Trade Organization findings detailing its unfairness towards some processors within the industry.
Key Takeaway: The Proposed Changes to "Made in the USA" Labeling Standards Have Pros and Cons
Ultimately, the White House's proposal will positively impact consumers when it comes to transparency in product labeling and level the playing field for local farmers and producers. That said, it's clear that further conversation and collaboration between the involved stakeholders is essential for ironing out any potential issues or roadblocks. The proposal is up for review, and interested persons such as yourself may submit comments until May 12, 2023.
If there's anything MBE CPAs' team of business experts and professionals can do to help you understand these proposed labeling standards better, talk to them today!
This article was written by our marketing affiliate and contributor, Brand House Marketing. Reach out to them for creative and custom-tailored marketing solutions for your company.